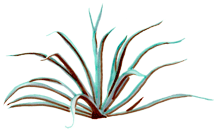 Video Projects
Produced and edited by Sonya Angelica Diehn




Passage

color video, 16 min., 2008 (Producer/Director)

A study of the contrasts between the inequalities of urban human life and the raw purity of the natural world, Passage reflects my fascination with both — and ultimately, seeks out those places where they intersect.

Shot in Colombia, Venezuela and Brazil in 2004 and 2005.

Live musical improvisation by Nick Luca at Synaesthesia 2007.




¡Resistencia! Derribando Barreras/Tearing Down Fences

color video, 38 min., bilingual English/Español, Creative Commons 2004 (Producer/Director)

What is neoliberalism and why has it spawned such resistance?

A personal account from the movement for global justice, Resistencia covers ground from the anti-WTO actions in Cancún to the anti-FTAA demonstrations in Miami during 2003. Examining themes of agriculture, the impacts of tourism development, media and militarization, organized labor struggles, and border walls, Resistencia shows people from around the world tearing down the fences that neoliberal globalization erects.




Oasis Under Siege: A Journey Through the Dying River

color video, 24 min., 2003 (Producer/Director)

What does it mean to lose a river?

Oasis Under Siege explores the causes and consequences of disappearing water in the desert. With 95 percent of the Southwest's riparian areas already gone, many of those that remain are under threat of development.

Weaving together personal narrative, interviews with experts, and the story of a couple living on the Cañada del Oro Northwest of Tucson, Oasis Under Siege is not only testimony to the significance of water in the desert, but also an urgent call for the reform of water law in Arizona.

The remastered DVD includes optional Spanish subtitles, along with extra footage of a promotional trailer and the entirety of the Chuck Bowden interview.

Collaborative Video Projects


The Giver

color video, 2 min., 2007 (Producer/Editor)

Dramatic trailer of the novel by Lois Lowry, about how 12-year-old Jonas is singled out by his community to be trained by The Giver, who alone holds the memories of true pain and pleasure...

Part of That's My Take, a youth project sponsored by the Pima County Public Library over summer 2007.

My Sister's Keeper

color video, 1 min., 2007 (Producer/Editor)

Dramatic trailer of the novel by Jodi Picoult, about a young woman conceived to provide a bone marrow match for her leukemia-stricken sister, who begins to question her moral obligations...

Part of That's My Take, a youth project sponsored by the Pima County Public Library over summer 2007.

nuestro petróleo y otros cuentos /
our oil and other tales

color video, 83 min., 2006 (translation, subtitles, DVD production)

From Lake Maracaibo to the Orinoco Delta, for the first time in "revolutionary" Venezuela a documentary delves deep into oil and coal, examining sovereignty and self-determination through the life experiences of communities, oil workers and indigenous people.

Miami Model

color video, 91 min., 2003 (Contributing Producer)

In November 2003, trade ministers from 34 countries met in Miami, Fla., to negotiate the Free Trade Area of the Americas. Thousands of union members, environmentalists, media activists and others gathered in Miami to protest. The police attacked them with rubber bullets, pepper spray, electric guns and shock batons. The brutal repression and assault on civil liberties that took place came to be called the "Miami Model," looked upon as a great law enforcement success. Indymedia members collectively shot hundreds of hours of documentary footage, which was edited by a video working group into a piece that cuts through the mass media blackout.

Copies are available for institutional purchase.


Km 0

color video, 58 min., 2003 (Contributing Producer/Director)

From Sept. 10-14, 2003, the World Trade Organization barricaded itself inside of Cancún's luxury hotel strip to set the terms by which our lives would be bought and sold. Thousands of people from around the world came to tear down their fences. By the end of the week, their barricade was a twisted wreck and the talks had collapsed, as 22 delegates from countries representing 75 percent of the world's population walked out.

The Cancún Independent Media Center presents Km 0, an exciting compilation video about the WTO meetings, with contributions from more than a dozen collectives and individuals.

You may purchase a copy here.

Full of the Devil

color video, 15 min., 2003 (Contributing Producer/Director/Editor)

September 2002: bush attends an elite fundraising dinner in downtown Phoenix, Ariz. Hundreds protest outside in response to imminent war. Meanwhile, Pentacostal ministers attend a conference across the street. Here's what happens when activists confront PPD, mingling with fundamental Christians and anyone else who happens to be out this afternoon ...

In these times of ubiquitous corporate propaganda, Full of the Devil is an exciting display of indypendent media designed to educate about protest and public opinion on current issues. "Full of the Devil" seeks to inspire and encourage folks like you to take a part in spreading indypendent media, as well as speaking out in your own creative ways.